La Vie en Rose: Doris & John Wolfe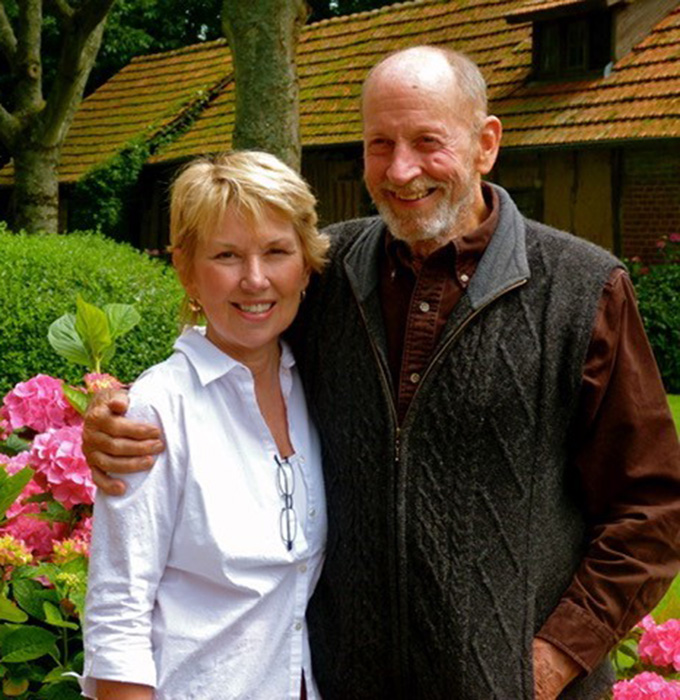 When Ralston Purina wanted to transfer John Wolfe to France, he had two replies: "(1) I don't speak French, and (2) I don't like French people." A 10-hour-a-day Berlitz course fixed problem number 1, and problem number 2 fixed itself. "It turns out I really love French people. And France."
Today, Doris and John Wolfe spend more than half the year at their farm in Normandy, where they live in a 200-year-old house and grow fruits, vegetables, and flowers. "The sunflowers in this region of France grow 20 feet tall!"
"I know Bill [Danforth] from my Purina days," says John. "When we heard about the Danforth Center, it seemed like such a great project to address so many issues in the world. We knew we wanted to help." Adds Doris: "I appreciate the research, the idea that plant science can save the world. I believe that."
The Wolfes have supported the Danforth Center personally and through John's role as a trustee of The Bellwether Foundation. When it came time to create a legacy, the Wolfes chose a charitable gift annuity at the Danforth Center, as one of many ways to give.
When you make a planned gift to the Danforth Center, you create a legacy of hope for people around the globe. And some gifts, such as charitable gift annuities, can make a difference for both others and yourself. 
For more information, contact the Development Office via email or call 314.587.1234.